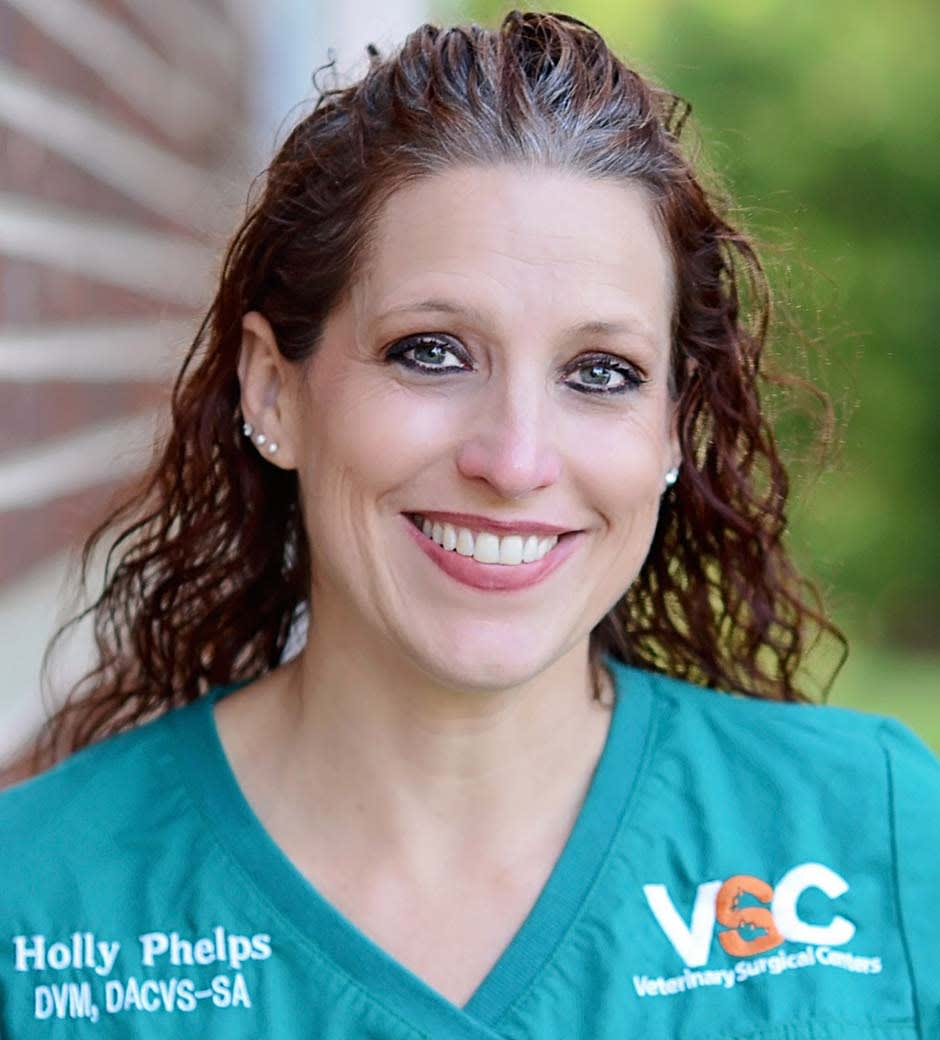 Holly Phelps
DVM, Diplomate ACVS-SA
A native of Buffalo, New York, Dr. Holly Phelps earned a Bachelor of Science in Hospitality and Tourism Management. After spending several years in the service industry in Alexandria, Virginia, she decided to pursue her dream of working in veterinary medicine.
Dr. Phelps worked as an emergency and surgery technician in private specialty practice prior to earning her Doctorate of Veterinary Medicine from the Virginia-Maryland Regional College of Veterinary Medicine in 2007.
She completed a one-year rotating internship in small animal medicine and surgery with Georgia Veterinary Specialists and a surgical internship with University of Florida College of Veterinary Medicine. She then entered a surgical residency program in Boston, Massachusetts, before moving to St. Louis, Missouri, where she completed her residency training at Midwest Veterinary Referral Center.
Dr. Phelps' clinical area of interest includes orthopedics, especially fracture repair. She has participated in advanced orthopedic courses, such as the AO Masters Course on Advanced Osteotomy, as well as courses in minimally invasive techniques and hind limb stabilization. She also has a strong background in surgical oncology. Her primary goal is to ensure her patient's comfort, quality of life, and a successful return to function.
Outside of work, Dr. Phelps enjoys spending time with her family and working with their garden and growing brood of farm animals.