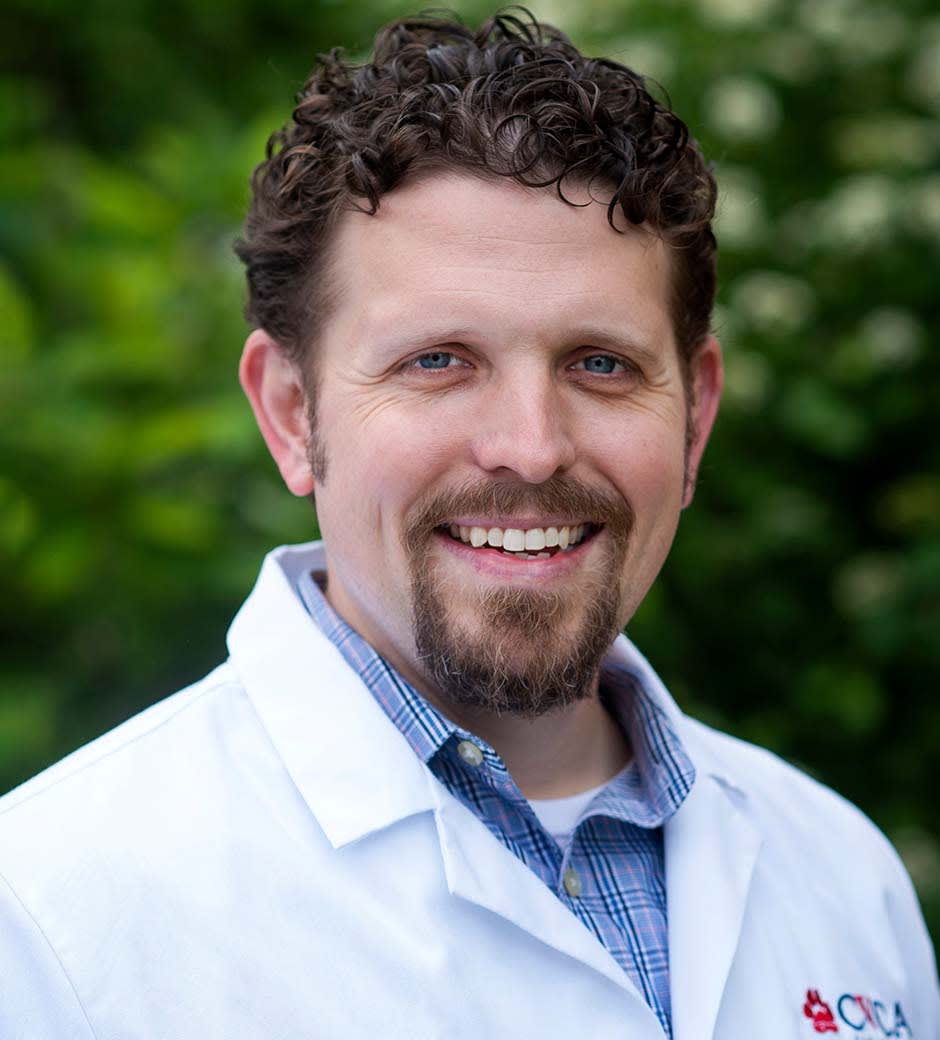 Neal Peckens
DVM, Diplomate, ACVIM (Cardiology)
Dr. Peckens earned his bachelor's degree in biology from St. Mary's College of Maryland and subsequently graduated with honors from the Virginia-Maryland Regional College of Veterinary Medicine. He completed a rotating emergency/specialty medicine internship with a regional referral hospital. He then practiced as an emergency clinician at the Animal Emergency and Critical Care Associates at The LifeCentre of Leesburg, Virginia prior to joining and completing his residency with CVCA.
Dr. Peckens' professional interests include the early detection and treatment of feline cardiomyopathy, evidence-based management of canine cardiomyopathies, and minimally invasive interventional catheterization procedures. Dr. Peckens strives to provide optimal care tailored to each patient. Open and effective communication is the cornerstone of his daily interactions with his clients and collaborating primary care veterinarians in his effort to optimize his patient's quality and quantity of life.
Dr. Peckens, his wife Deborah, and young daughters Madison and Sydney share their Herndon, VA home with their beloved Doberman-mix Sadie, Pug-mix Cooper, and Maine Coon-mix Zoey. In his free time, he enjoys participating in adventure races, playing guitar, and cooking/grilling.
Dr. Peckens sees patients primarily at the Hope Advanced Veterinary Center in Vienna, VA and in VCA  Southpaws Veterinary Specialists & Emergency Center in Fairfax, VA.