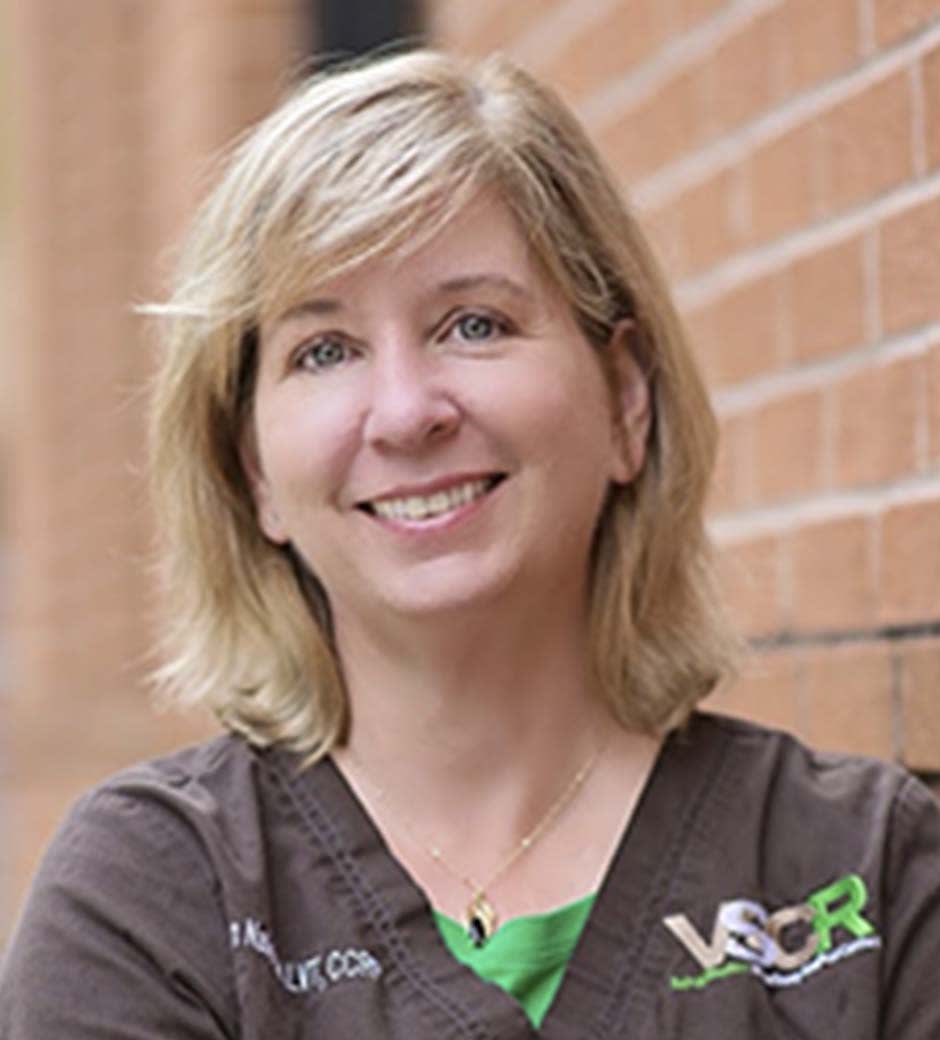 Lynn Nalepa
LVT, CCRP, CVPP
Lynn Nalepa earned her Veterinary Technology degree from Fairmont State in West Virginia in 1991.
In 2014, she became a Certified Canine Rehabilitation Practitioner following completion of the University of Tennessee College of Veterinary Medicine's program.
She is also certified in veterinary pain management by the International Veterinary Academy of Pain Management.
Outside work, she enjoys spending time with her family, including a Dutch Shepherd Silas and cat Niddely.