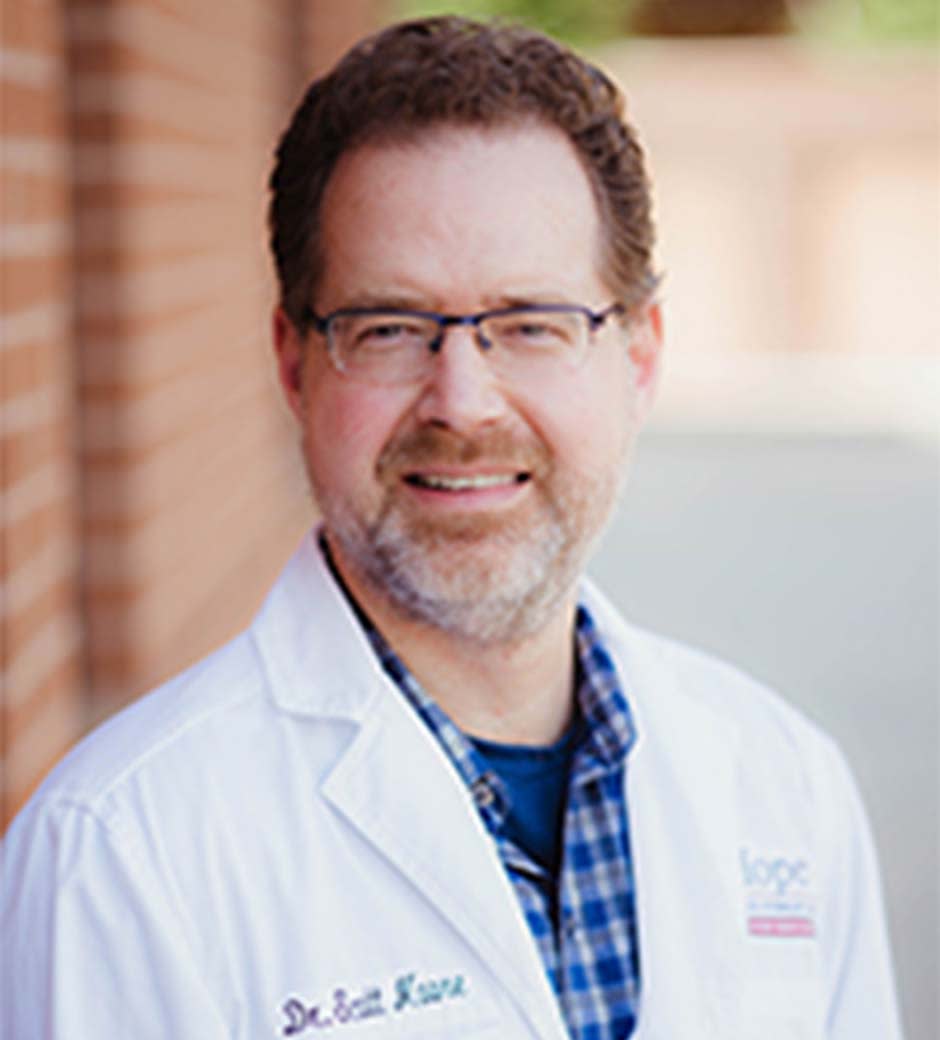 Dr. Scott Moore
Medical Director of Hope Advanced Veterinary Center
Dr. Moore developed an affinity for animals at an early age. He spent his undergraduate years at Swarthmore College and, after talking some time off to work for the School for Field Studies in Kenya, returned to the US to attend the University of Pennsylvania's School of Veterinary Medicine, where he graduated with honors.
Dr. Moore completed an internship in small animal medicine and surgery at Friendship Animal Hospital outside of Washington DC. He joined the Hope Advanced Veterinary Center in March of 1995 and has been the medical director since 2016.
Dr. Moore's focus is on emergency medicine, with a particular interest in managing metabolic emergencies and toxicities. When not in the clinic, he enjoys quality time with family and friends (including Brutus, the one-eyed frenchie), traveling the world.