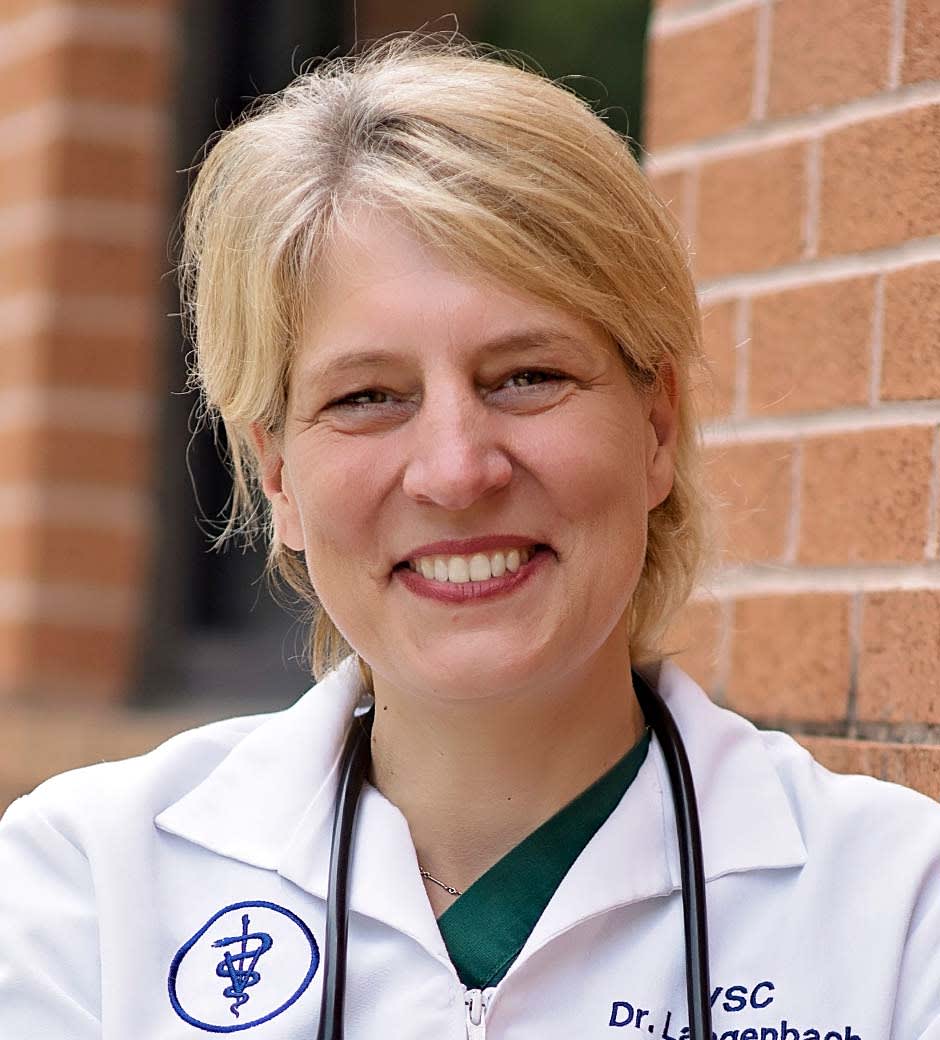 Anke Langenbach
Dr.med.vet, DACVS, DECVS, ACVSMR; VSC Owner & Chief of Surgery
Dr. Anke Langenbach, owner and Chief Surgeon, is a Diplomate of the American and European Colleges of Veterinary Surgeons. She earned her veterinary degree in 1992 from the University of Munich, College of Veterinary Medicine in Germany.
Dr. Langenbach was awarded a scholarship allowing her a combined American and German education. She spent most of her third year of veterinary school at Kansas State University and part of her fourth year at Ohio State University, Cornell University, and Animal Medical Center of New York.
After receiving her veterinary degree, she continued her studies with a 1-year internship followed by a 3-year residency program at the University of Pennsylvania, School of Veterinary Medicine. After completion of her residency, she stayed with the University, accepting a lecturing position. Dr. Langenbach achieved Diplomate status as a board-certified surgeon in 1998.
Following her extensive academic career, Dr. Langenbach moved to Northern Virginia to work in private referral practice. Since her time at the University, Dr. Langenbach has published several articles, authored a book chapter, and has presented at many regional and local meetings, as well as national meetings held by the College of Veterinary Surgeons.
She is currently participating in clinical research at the University of Pennsylvania involving neoplasia in feline patients and a clinical trial for Cisplatin Bead efficacy in both canine and feline patients. Dr. Langenbach was also featured in the book "In Their Shoes" by Debbie Reiber.
Dr. Langenbach lives with her husband, two sons, two dogs, and three cats in Vienna, VA.