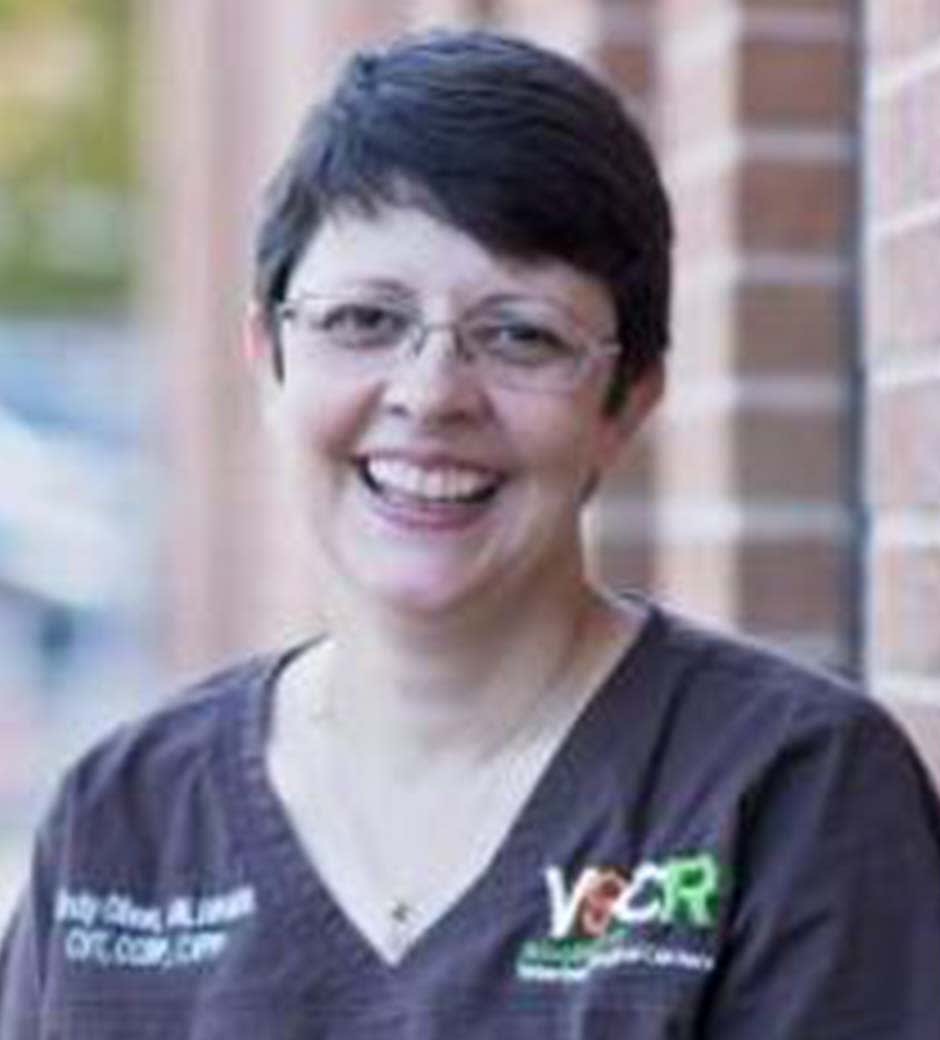 Kirsty Oliver
VN, DipAVN (Surgical), CVT, CCRP, CVPP
Kirsty Oliver earned her Veterinary Nursing Degree from the Royal College of Veterinary Surgeons in the U.K. and passed her National Veterinary Technician Exam in 2004 after relocating to New Jersey. In 2005, she became a Certified Canine Rehabilitation Practitioner following completion of the University of Tennessee College of Veterinary Medicine program.
In 2010, she became certified in veterinary pain management through the International Veterinary Academy of Pain Management. She and her husband recently relocated to Northern Virginia from Tinton Falls, New Jersey, with their two cats Sarge and Nina Beana, Kirsty in tow. When she is not pursuing her passion at work, she enjoys Reiki practice, beading, crocheting, and knitting.
In her role as Rehabilitation Practitioner, Kirsty will work closely with primary veterinarians and pet owners to develop customized physical rehabilitation and pain management plans for pets facing injury, illness, quality of life issues, and much more.