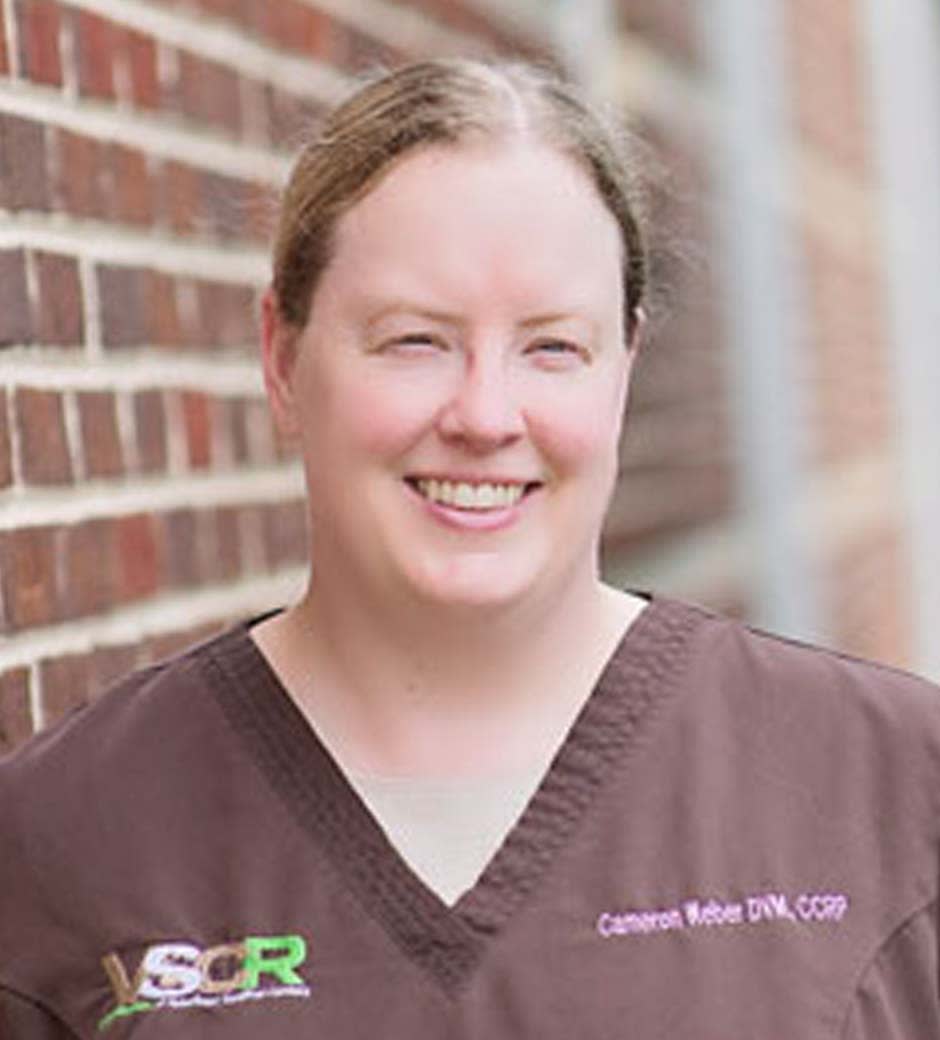 Cameron Weber
DVM, CCRP, CVA
Dr. Cameron Pickett Weber grew up in Virginia Beach, Virginia, and graduated from Emory University, Atlanta, Georgia, in 1999 with a Bachelor of Science degree in Biology and a minor in German Studies. She continued her education by earning her Doctor of Veterinary Medicine from the Virginia-Maryland Regional College of Veterinary Medicine in 2005.
After graduation, Dr. Weber moved to the Northern Virginia area and began working at Pender Veterinary Centre as a general and emergency small animal practitioner. She decided to pursue her interest in rehabilitation medicine and became a Certified Canine Rehabilitation Practitioner through the University of Knoxville, Tennessee, in December 2012.
Dr. Weber joined the rehabilitation department at Veterinary Surgical Centers in May 2013. Her interests include swimming, travel and reading. She especially enjoys spending time with friends, family, her husband and their rambunctious dog, Arya.